Founded in 1978, Epoch 5 is the leading Long Island public relations firm because it has been highly successful at creating positive exposure for and enhancing the reputations of our clients, both on Long Island and throughout the tri-state area. For many clients, we have also played a key role in helping them protect or regain their reputations after controversial or crisis situations.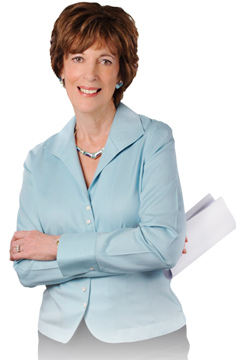 Epoch 5 Founder and President
Katherine Heaviside
While public relations is a core service of our firm, we are a full-service agency that for many clients provides programs comprised of a series of integrated communications services. For example, many clients come to us to increase their sales or billings through publicity, but also want to engage their audiences through social media, network with major decision-makers or respond to controversial issues as they arise. Whether it's getting a business profile in Newsday, building Facebook likes, creating an online customer newsletter, or organizing a community meeting, Epoch 5 gets the job done.
What sets Epoch 5 apart from other PR companies is the quality of our people and account teams. Epoch 5 is unique in that each client program is managed by seasoned, senior professionals with decades of experience, backed by the hard work of a diverse and experienced staff. Most of our staff members previously held senior positions in the New York City offices of major national and international public relations agencies; other staff have backgrounds in government, media and corporate communications. Epoch 5 is not only known for the quality of its work, but also our expert counsel, strategic planning and positioning and excellent client service.
Epoch 5 has received many awards and industry recognitions, including The Silver Anvil, the nation's highest recognition in our industry; in 2008, we were named by Long Island Business News, the region's leading business publication, as "Best Public Relations Firm" (the last year the award was given); and were similarly recognized annually beginning in 2009 through 2018 by The Long Island Press. President Katherine Heaviside has been widely recognized by both the corporate and not-for-profit communities on Long Island and annually appears on the list of "Long Island Influentials."
Our clients represent a host of prominent Long Island brands, such as Cablevision, King Kullen Grocery Co., Bethpage Federal Credit Union, Newsday, Rechler Equity Partners, Castagna Realty/Americana Manhasset, Daniel Gale Sotheby's International Realty, Purolator USA, and others. We also have supported numerous companies that have come into the region to do business, such as Costco, Shell Gas, Transdev, Marriott, Southland, CVS/pharmacy, and others.
Epoch 5 has served numerous not-for-profits and educational organizations, such as Adelphi University, South Nassau Communities Hospital, Stony Brook University, Long Island Arts Alliance, YMCA of Long Island, and many others. We have also assisted many professional services firms, including law and accounting firms such as Ruskin Moscou Faltischek, EisnerAmper, Meltzer Lippe, Garfunkel Wild, and Salenger Sack Kimmel & Bavaro. In addition, we have supported numerous business-to-business and technology clients, such as FalconStor Software, Intelligent Product Solutions, and Olympus USA.
Contact us and let us know how we can help you achieve your public relations goals.