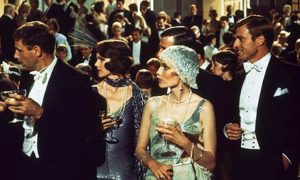 If I were to list the perks of public relations, high on the list would be invitations to really great parties — parties where the food, drink and scenery make you realize that life is good…really good. It helps that Epoch 5 Public Relations is headquartered on Long Island where the summer heralds a seven-night-a-week party fest. From Kings Point to the Hamptons and beyond (yes, the Montauk social scene is now in overdrive), parties have become a time to both unwind from a year of intensity and do some heavy networking to build relationships for the future.
This year's frontrunner for the networking party of the summer would have to go to the "St. Patrick's Day in July" party, hosted every year by lobbyist and businessman Robert McBride.  Where else could you mingle with his AAA+ list of invitees that included Senator Al D'Amato, Congressman Peter King, former Nassau County Executive Tom Suozzi, Suffolk County Executive Steve Levy and the two candidates for Suffolk County Executive – Steve Bellone and Angie Carpenter.  These were matched by an equally impressive list of business leaders and more than the usual contingent of young, beautiful people.  Most guests were wearing some green in honor of the St. Patrick's Day theme and all looked like candidates for the New York Times' style pages.
Held on the movie-set-like grounds of Robert's Dix Hills mega home, I stopped counting the political and business VIP's after the first few minutes and my second vodka tonic. Three bands, including an Irish band, prompted some mean Irish step dancing by Irish/American guests and some Irish wannabes. The grounds were big enough to allow the several hundred guests to find their own private corner – near the pond, pool, gazebo, patios (yes, three or four) – to exchange good vibes and real information.
As the evening wound down and I waited in the comfortably warm summer evening for my keepsake McBride's party T-shirt, I looked over the handful of business cards slipped to me during the evening.  What a way to spend an evening! In fact, what a way to spend a career!