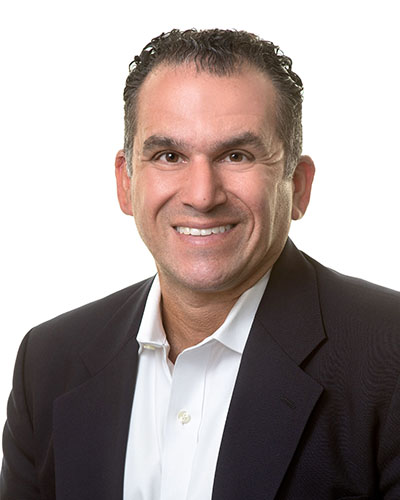 Eric Foodim
Chief Operating Officer
PrestigePEO
Melville
Running a business of any size always has its challenges, and this has never been more evident than since March of this year.  PrestigePEO has been playing a pivotal role helping businesses grapple with the challenges of COVID-19, offering comprehensive Human Resources services and consultancy throughout the New York Metro area and around the country.
As Chief Operating Officer of PrestigePEO, Eric Foodim has been front and center with its response team from the outset. His entrepreneurial skills and finance and accounting background have been instrumental as PrestigePEO has supported its clients; from decoding the Payroll Protection Program and CARE Act as each evolved to otherwise helping its clients adapt to the realities of  near total disruption of business.
Foodim cites PrestigePEO's response to COVID-19among its biggest accomplishments. A special task force of management and staff quickly instituted new roles and responsibilities to serve clients and help them understand and navigate a rapidly changing workplace. In-depth information was disseminated through its COVID-19 resource center which provided individual consultation and 24-7 access to in-depth information on a variety of topics through streaming webinars and podcasts. Additional protocols ensured that clients were serviced as needed during the pandemic.
In large part because of the work that Foodim has done during just over three years as COO, PrestigePEO is one of the few PEOs that have seen continued growth during the pandemic, both through client retention and new clients. Overall, during his tenure, client retention has improved to 97% annually, and its Net Promoter Score (NPS) has experienced a 250% increase as reported by quarterly customer satisfaction surveys.
A veteran in a relatively young industry, Foodim's first experience with PEOs was with Ambrose Employer Group, a pioneering startup serving the financial services industry. When Foodim joined in 2000 they had very few clients. He served as Chief Financial Officer until 2007, and was then named Chief Operating Officer. When he piloted the acquisition of Ambrose to a competitor in 2013, the PEO had 125 employees and 900 clients.
"My goal is creating a workplace culture that makes people love their work. There's a tendency among business owners to micromanage rather than empower employees with a clearly defined support system of structure, feedback and recognition.  I look to hire great people who want to be on the bus, who can grow with me and our company. I'm not so worried about what the competitor is doing; with the right people on my team we will get to where we need to be.
"Giving people the opportunity to grow in roles that play to their strengths and talents and lead to their success, and the overall success of PrestigePEO is extremely rewarding. We operate by team decisions that best support our diverse clientele.  This teamwork effort makes for satisfied, loyal clients and translates down to the bottom line."
Foodim is a voracious reader of management books, embracing theories drawn from models of success. "I drive the business by setting priorities, goals, and targets and make sure that every employee knows about them. Our teams have the respect and support that enable them to make decisions together. I play the supporting role, and the bus drives itself."