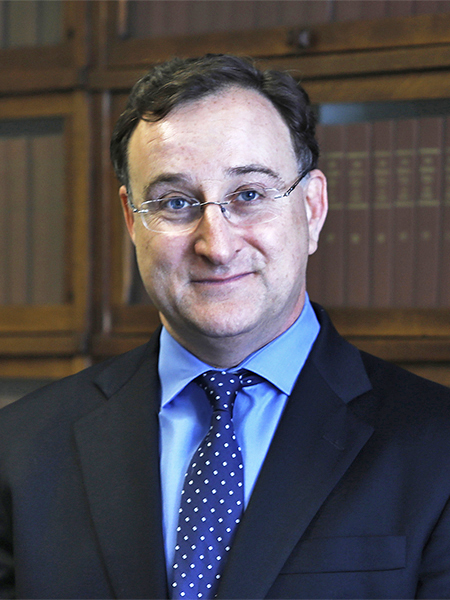 Howard Miller
Member
Bond, Schoeneck & King
Garden City, NY
Don't let your office become "The Office"
While working at home these past few months, my family has binge watched "The Office." The show certainly sparks a lot of questions from my children, the most frequent of which is: "Does that ever happen in real life?" To their astonishment, fairly often the answer is yes — and then some.
Of course, Dunder Mifflin is no role model for human resources and the theme for reopening an office post COVID-19 would be along the following lines: Picture "The Office" boss Michael Scott hauling his employees into a conference room for an impromptu and incoherent pontification.
Please do the exact opposite when formulating your plans.
In the real world, the immediate challenge facing management is to reopen in a safe and economically viable manner. Employers must develop and enforce reopening plans in accordance with applicable and changing guidelines. The plans should be easy to follow and the result of team input.
Employees may be anxious and reluctant to work on site because of underlying health concerns. Legal counsel can help you accommodate such concerns, particularly for employees whose job cannot be performed remotely.
COVID-19 has created tremendous stress and anxiety. Employees will understandably want to "get away" when restrictions lift. The countervailing concern is that employees may not have worked full work weeks during the shutdown, making it impractical to grant the full allotted PTO right now.
Yahoo and Twitter employees may now work from home permanently. Will it be that simple?
Sheltering in place has accelerated changes to a digital workplace. Who even heard of Zoom before March 2020, or could have envisioned daily virtual meetings with clients and satellite offices all over (hopefully while not clad in pajamas)?
The "workplace" is vastly more portable than we could have imagined, but will evolve with attendant growing pains.
For many employees, working some or all days from home is a major morale booster, reducing commuting hours and stresses. More time can be spent at the family dinner table or exercising. A happy and healthy workforce is more efficient and profitable — with less attrition.
Like any other laudable benefit, abuse can be lying in the weeds. Consider the pitfalls of an at home workforce.
Data privacy and maintaining confidential information
Data privacy is a major issue for pretty much every entity. Employees may have access to the company's confidential information/trade secrets and confidential information about customers. Student information is confidential, employee health information is sacrosanct.
Even the most attentive employee may open a phishing email, thereby allowing malware to enter a company server. It has become common for institutions and businesses to pay ransom to retrieve stolen data.
While some employees maintain a laser focus at home, others not so much. Consider Michael from "The Office." While sitting in his office, he carelessly emailed an indelicate picture of his then- girlfriend to the entire office. Imagine him working from home. Even the hyper-diligent Dwight Schrute might open some malware while distracted by his Beet Farm.
A computer shared among family members may prove problematic. A teenager at a computer logged in remotely to a parent's work computer may find that nugget of confidential information simply too juicy not to share on social media.
Can everyone swear to having never left their computer on and unattended while working remotely around kids?
Managing productivity
Most employees are professional and will work hard at home. But for those not intrinsically motivated, monitoring performance will be critical. Some employees may take advantage and get paid for a full day while only working a handful of hours. Imagine what Kevin Malone and Kelly Kapoor would do, given the opportunity.
Employers will need to develop strategies for supervising employees working at home to ensure that there is no loss of productivity and that they are working a full day.
Overtime
Federal and state courts are clogged with employee lawsuits claiming to have worked all manner of overtime hours without proper compensation. Too often, an employee will emerge years later claiming to be owed a small fortune in overtime.
Employers must set and enforce clear rules about reporting and working overtime. Put these rules in writing and create a procedure/mandate. This may require that any overtime be subject to written pre-approval.
Upon reopening, myriad other issues will arise. The key to navigate such issues will be the ability to adapt to the changing times. While this will be a challenge, it will also make for new opportunities for success and innovation.
Howard M. Miller is a member of the Labor and Employment practice and co-chair, School Districts Practice Group at Bond, Schoeneck & King in Garden City. For more information on Howard and Bond, visit www.bsk.com