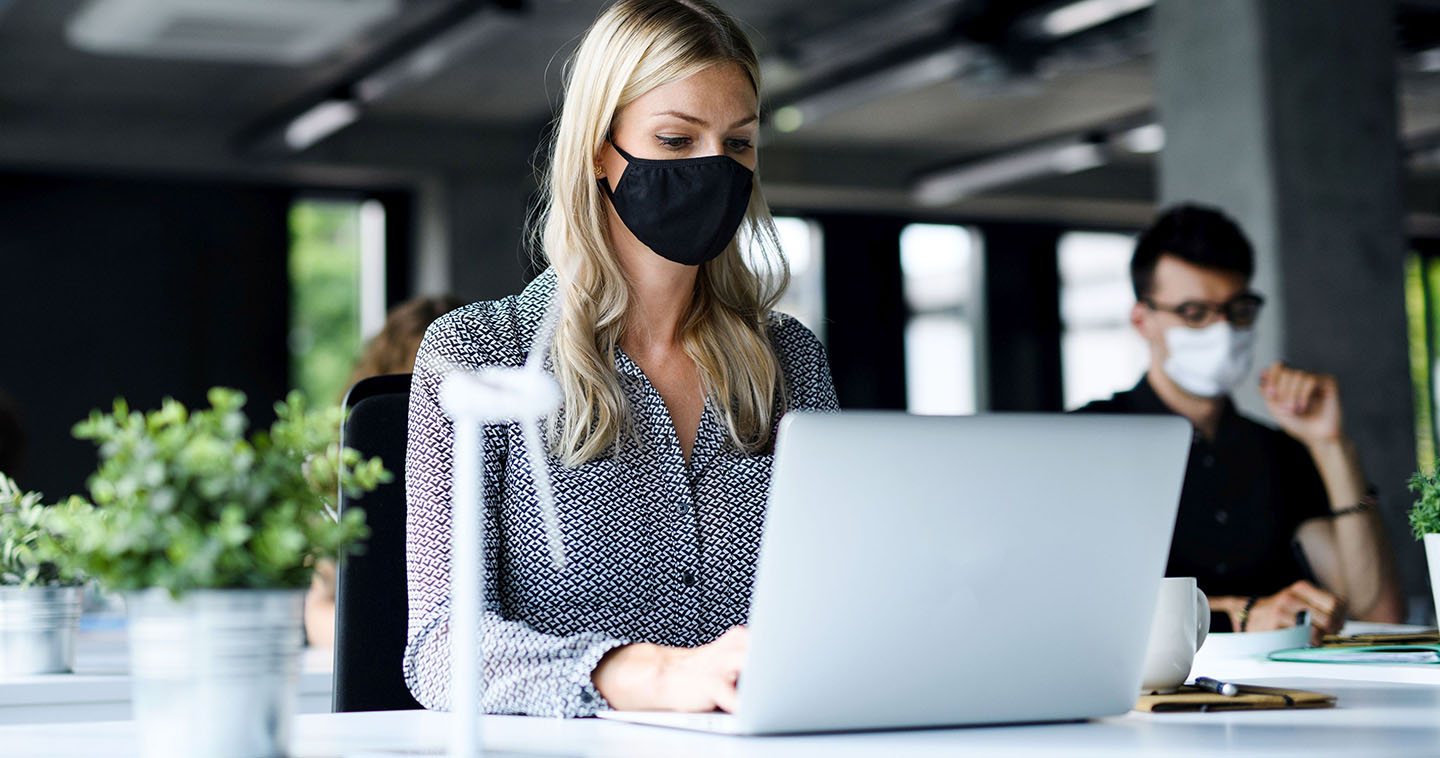 March 16, 2021
How to ensure a productive — and safe — return to the office
As businesses across America embark on an uncertain return to the workplace after last year's drastic changes, it may be difficult for many to pick up where they abruptly left off. Here is what Epoch 5 believes can help organizations get back on track in 2021:
1. Do not abandon 2020's workplace efficiencies
Zoom and other video communications platforms clearly became a necessity as we adapted to the remote lifestyle. These services also showed that shifting operations to an online setting could be extremely efficient. According to a survey conducted by Mercer, 94% of 800 employers surveyed felt that productivity was the same or higher than before the pandemic. Therefore, it makes good business sense to identify what newly discovered efficiencies work for your organization and incorporate them into day-to-day operations.
2. Offer a safe, collaborative workspace
For companies that rely heavily on employee collaboration and teamwork, a return to the workplace cannot come fast enough. Yet it is imperative that there are no shortcuts when it comes to following safety measures. This means using larger meeting spaces, adhering to social distancing and mask protocols, implementing staggered schedules if necessary, and ensuring that on an ongoing basis employees who have been exposed to Covid-19 refrain from coming into work.
3. Develop a communications and marketing plan

After a full year of weathering this unpredictable storm, organizations should be fully prepared if a similar outbreak were to happen again. In addition to establishing a plan for internal and external communication in the event of an emergency, a contingency plan should be in place that covers how your organization will advertise and promote its services remotely, target prospects, identify marketplace opportunities, continue to build its social media presence and, most importantly, maintain meaningful communication with customers and clients.
Perhaps the greatest lesson of 2020 is that we cannot predict the future. Change can take many forms and arrive when least expected. The best we can do is prepare and be organized. If you are interested in learning how Epoch 5 can help your organization implement a structured plan for both remote and in person communications, contact Katherine Heaviside at KHeaviside@epoch5.com or call Katherine at 631-427-1713.