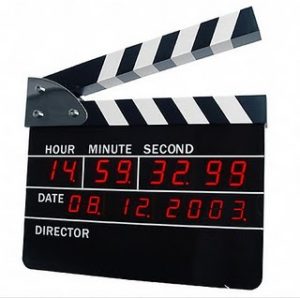 What a dramatic week – it's been like watching nonstop reruns of potboilers, romances and disaster movies – only these were real. We had tragedy, intrigue, surprise finishes and even a kiss or two along the way.
First we had the unspeakable tornadoes that ripped through the South killing more than 300 people with scenes straight out of Twister. Then we had Prince William's fairytale royal wedding, a real-life Cinderella meets Love Actually. Finally, Sunday's breaking news that Osama bin Laden had finally been killed was like Under Siege with elements of Black Hawk Down.
Like many of us looking for an escape, I love going to the movies. Romantic comedies rank pretty high, but action thrillers that transform this Long Island publicist, wife and mom into a CIA operative or Navy Seal duty-bound to save the world, are what really fuel me to spend my hard earned money on a Saturday night babysitter.
So it's no surprise that Sunday's news about the Navy Seals team that killed the most wanted man in the world, in a covert, swiftly executed, 40-minute firefight with no U.S. casualties, has left me captivated. When the Hollywood version is ready, I'll happily put down my eight bucks to be engrossed by every detail of how these fearless soldiers pulled off this perilous feat.
Sometimes, it seems like there's no fixed line between the output of Hollywood and the world's newsrooms – add public relations with its own shaping of reality, and the lines are further blurred. As one of my generation's heroes, John Lennon, aptly said, "Reality leaves a lot to the imagination."