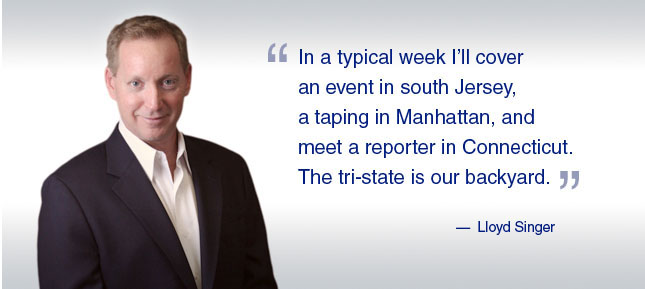 Lloyd Singer
Senior Vice President, Accounts
In his 25 years with Epoch 5, Lloyd has implemented successful public relations and issues management campaigns for a broad variety of organizations. As Senior Vice President of Accounts, Lloyd also provides guidance on client relations and services while overseeing Epoch 5's print and online marketing efforts.
Best known for his work on behalf of longtime clients Cablevision and King Kullen supermarkets, Lloyd's main area of concentration is real estate. Developer clients who have benefited from his expertise include Rechler Equity Partners, R Squared, Soundview Realty Group, The Shorenstein Company, Ted Weiss Associates, The Holiday Organization, and Emmy Building, whose Summerfield community remains the largest residential project in Suffolk County.
Beyond real estate, Lloyd has extensive experience providing public relations and marketing services to trade associations, national franchise accounts, and tri-state businesses. He has represented some of Epoch 5's most prestigious clients, including The Garden City Hotel, Sunrise Assisted Living, Long Island Compost, Summit Security Services, and Homewood Suites by Hilton.
Prior to Epoch 5, Lloyd served as publicity manager for a business book publisher and worked as editor and publicist for a popular Long Island publishing house. A 1982 graduate of Queens College, Lloyd served as editor for the Queens College newspaper, The Phoenix. He resides in Huntington, New York.